SUNSHINE COAST CONCRETE PROS
Expert Concreters in the Sunshine Coast, Queensland
Sunshine Coast Concrete Pros is a Sunshine Coast-based business that offers high-quality concrete installation and maintenance services. We specialise in driveways, patios, walkways, stairs, pool surrounds, and more.
All of our projects are backed by extensive experience and expertise, ensuring the best possible results for your home or business.
Residential Concreting

Commercial Concreting

Patios, decks and alfresco

Footpaths including Council Crossover and kerbing

Concrete Driveways

Concrete Extensions

Concrete Restoration

Decorative concreting

Exposed aggregate concreting
FREE INSTANT QUOTE!
​

*Get a FAST response*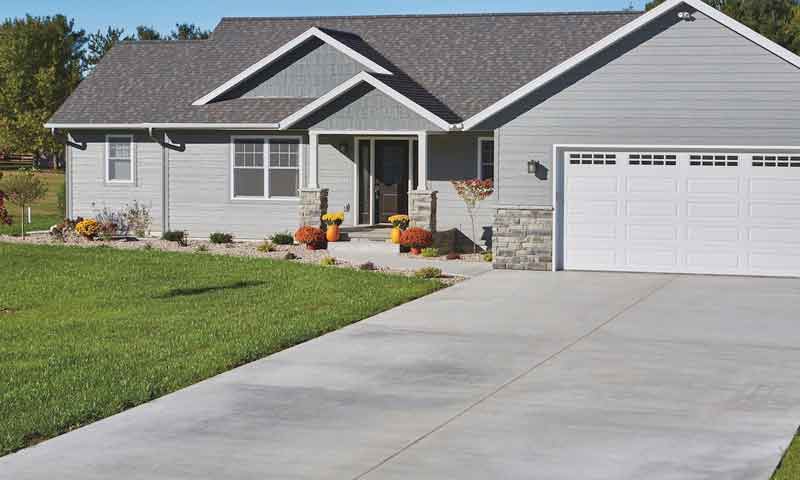 Sunshine Coast Concrete Driveway Specialists
Concrete driveways are an excellent, long-term solution for your home or commercial property that is both low-maintenance and looks great.
In new Sunshine Coast construction projects, concrete driveways or parking spaces are usually required once the main building and internal work is completed. This helps to accommodate staff, homeowners and customers who need a place to park their cars or receive deliveries.
At Sunshine Coast Concrete Services, we provide top-tier concrete driveway solutions for both private and public works projects. Whether you need a new driveway on your property or as part of a building or construction project, our team can assist you with all of your needs. We have experience working on all types of residential, commercial, industrial and public works projects that require a driveway as part of the construction process.
View our services.
Our Professional Team
Here at Sunshine Coast Concrete Pros, we take pride in our professional team. Our experienced crew has been serving the area for years and is dedicated to providing quality service every time. We understand that each job requires a specialised approach and work with our clients to ensure their satisfaction.
Our Sunshine Coast Concrete professionals have extensive knowledge of concrete repair and maintenance techniques, so you can trust them to handle any project. They use only high-grade materials and are committed to delivering top-notch results on time and within budget. Plus, they provide personalised customer service throughout the entire process, ensuring your complete peace of mind.
As such, when it comes to reliable concrete services, look no further than Sunshine Coast Concrete Pros! And now let's learn about what we offer for commercial slabs.
Sunshine Coast Concrete Pros are the Solution You Need
Sunshine Coast Concreting Services is a professional concrete construction company located in Sunshine Coast, Queensland. We provide excavating, reinforcing, forming, placing and finishing services to our happy clients. We operate openly and honestly.
At Sunshine Coast Concrete Pros, we are proud to offer our customers the highest quality concrete driveways in the Sunshine Coast area. We understand that a great looking driveway can really enhance the appearance of your home and property while also increasing its value. Our team of experienced contractors have been providing exceptional service for many years now, and they know exactly what it takes to create a durable and attractive driveway that will last for years to come.
When you work with us, you can trust that we only use top-notch materials and equipment when constructing your new concrete driveway. In addition, our specialised techniques enable us to finish projects quickly without sacrificing on quality or durability. Plus, all our work is backed by an industry leading warranty so you can rest easy knowing your investment is protected! From start to finish, we make sure you get the best experience possible from Sunshine Coast Concrete Pros.
We believe installation should be as stress-free as possible – which is why we take care of every detail from start until completion. Whether you need help designing the perfect concrete driveway for your home or just want reliable professionals you can count on for regular maintenance; our team has got you covered! With an eye for detail and dedication to excellence, we guarantee satisfaction at every step along the way.
If you are looking for a  Polished Concrete supplier in Adelaide, make sure you check out Polished Concrete Adelaide Pros! 

Concrete Services and Repairs
Although concrete is a very sturdy material, it will still degrade over time. However, unlike most other construction materials, concrete only needs regular maintenance to stay in good condition. Sunshine Coast Concrete Pros understands this and offers its services to help you prolong the life of your concrete walkways, driveways, patios, parking areas and pool surrounds.
We provide skilled, knowledgeable concrete repair services to people of Sunshine Coast and the neighboring areas.
Like the pros – At our Sunshine Coast Concrete service, we specialise in repairing cracks and spalls in concrete, flooring, slabs, paths, and other structures. If you notice any of these surfaces developing rusty discolouration, scrapes, or a bubbling appearance, please contact us immediately. We offer a variety of essential repair services that will restore your property to its original condition.
Our repair process begins by inspecting your current surface to determine the cause of the issue. Once the source has been identified, we use specialised equipment to repair it efficiently. We always take extra care when working on driveways and other areas around your home so there is minimal disruption to you and your family. Plus, all of our work comes with a satisfaction guarantee! You can rest assured knowing that your project will be completed correctly the first time.
If you are looking for a Concrete Contractor in Perth, make sure you check out Perth Concrete Contractors.
If you want to transform the look of your concrete driveways and flooring, a coloured Sunshine Coast Concrete also making it less susceptible to staining. It's vital that when researching companies for this work, you only consider those with considerable experience in this field and an outstanding reputation: request their past jobs as samples so that you can assess the quality firsthand. With proper research, finding a dependable coloured Sunshine Coast Concrete service will be simple!
The importance of Sunshine Coast Concrete commercial foundations cannot be overstated. Not only is concrete an incredibly strong, long-lasting material that's easy and cost effective to work with, but it also has many advantages for commercial building owners. It is impervious to fire as well as pests, providing business owners extra security for their assets. Furthermore, maintaining these types of foundations is relatively straightforward – ensuring your commercial property continues performing optimally for years into the future!
The importance of house slabs cannot be overstated. Not only do they give structural strength to walls and roofs, but also help in maintaining temperature and warding off moisture damage. Furthermore, robust house slabs can reduce sound levels while keeping pesky critters at bay. Because of this, it is essential that these are constructed with top-notch materials and installed accurately for long-lasting performance. With good maintenance practices invested into them as well, families everywhere will benefit from a healthy home environment for years to come!
Sunshine Coast Concrete Blockwork is a simple yet effective building method that utilises concrete or other materials to construct strong and reliable walls. To give blockwork an elegant, polished finish, it's usually finished with plaster or render. It's perfect for commercial and residential buildings due to its quick construction process as well as the ample insulation it provides. With Sunshine Coast Concrete on your side you can create beautiful decorative features like arches and columns too! Furthermore, its durability makes blockwork the ideal choice for regions susceptible to high winds or earthquakes; ensuring safety while providing peace of mind over the long-term!
As a business owner, you comprehend the importance of first impressions. Making sure that your office, factory or store looks professional and well-maintained is essential to create an impression of quality. Sunshine Coast Concrete offers commercial slabs for concrete driveways so that customers will be left with an unforgettable impact when they step onto your property. Invest in these top-notch concrete solutions today!
A concrete slab is the perfect choice for any application requiring a strong and level surface. From driveways to patios, sidewalks, or even parking lots; these slabs offer excellent drainage capabilities while being easy to clean and maintain. Therefore if you're looking for high-grade results, you can count on Sunshine Coast Concrete Services for all your needs! With us, perfection in concrete work is guaranteed!
If you're wanting a durable, yet effortless outdoor surface that can last for years with minimal upkeep and maintenance in Tauranga, then concrete patios are your perfect solution. Unlike wooden decks which require staining or sealing on occasion, Sunshine Coast Concrete patios won't need this attention. Moreover, they can be customised to any colour preference or style taste! Before making the commitment to install such an exquisite patio at home though – here's what one should consider when deciding if it's ideal for them…
Frequently Asked Questions
Here at Sunshine Coast Concrete, we realise that you may have inquiries about the services and products we offer. Thus, for a seamless experience with your project, look no further than our answers to some of the most recurring questions from customers like yourself!
What kind of concrete do you provide?
Here at Sunshine Coast Concrete, we proudly offer a plethora of concrete mixtures that can suit every need. From all-purpose mixes to specific applications, and even customised options – you name it! And rest assured that each one is crafted with the best ingredients in accordance with industry standards.
What services do you offer?
We are proud to offer a wide range of residential and commercial concrete services, from pouring to polishing, staining and sealing. We also specialize in the repair of existing surfaces as well as the installation of custom curbs or gutters. Our team is dedicated to providing quality craftsmanship with each project we take on!
What safety measures do you take?
Sunshine Coast Concrete prioritizes the safety of our staff and customers above all else. Our services are in line with current industry regulations and standards, specifically those related to employee health and wellbeing.
How long does it take to pour concrete?
The pouring of concrete can vary in duration based on a few factors such as the size, weather, and intricacy of the project. Typically, most residential projects demand only one day to complete. However, larger commercial jobs may take extended time depending on its complexity and scope.
How do I prepare for a concrete project?
Before starting any concrete project, the area must be readied with great care. This entails clearing debris and pressing down soil if needed; additionally, forms should stay in place and leveled. If you want to guarantee that your task is done correctly, enlisting a professional's help is highly suggested much like the pros at Sunshine Coast Concrete
We hope this information has been useful in understanding concrete and the services we provide. If you have any additional questions, please don't hesitate to reach out – our team is here for you! We sincerely appreciate your interest. Thank you!